Working at RBB
RBB is looking for bright individuals to join our outstanding team of Architects. We believe that the work we do is profoundly important, and that it is our responsibility to continually improve the quality of healthcare to promote positive patient outcome.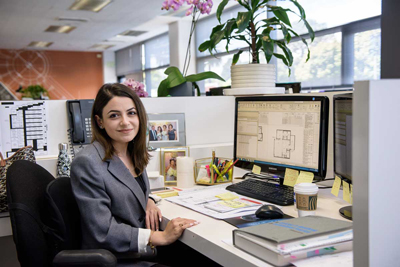 Interns
RBB partners with local universities and organizations to find the most talented students for our internships. Interns at RBB have the unique experience of working on real projects, being part of a project team, and interacting with clients.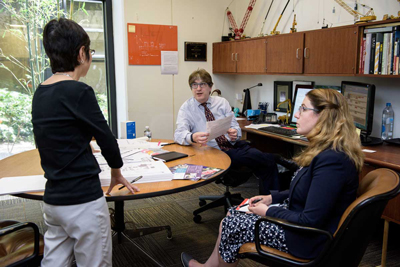 Perks of Working With Us
RBB offers a wide range of benefits to our employees, including healthcare, continued learning, and flexible work hours.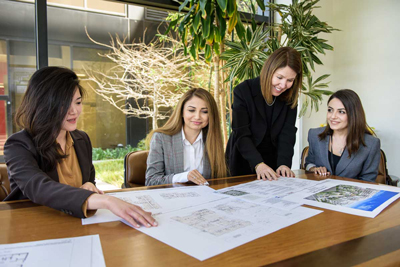 Culture at RBB
Our staff is made up of a diverse group of individuals with many backgrounds, cultures, and perspectives. It is important to our company culture for our employees to engage with each other outside of work. We host monthly lunches, play games, volunteer, and encourage our staff to plan fun events for everyone to partake in.
---
Job Openings
Company:
RBB Architects, Inc.
Reports to:
RBB Partners and Project Manager 10+ years of healthcare experience is required
Experience:
A minimum of 10 years in California
Responsibilities:
Oversee a timely and profitable completion of the project; coordinate and participate in the production of the contract documents from schematic design through project close out.
Specific Responsibilities:
The project architect is the senior team member responsible for the overall development and implementation of the project. The project architect coordinates the work team internally and with outside consultants, communicates with clients, draws designs, develops details and monitors schedules and budgets. The project architect is in charge of coordinating a team effort to complete a project promptly and successfully. The project architect is an integral part of the building process from beginning to end. The project architect must ensure that the team is working effectively and keeping on track. This involves reviewing work reports and communicating any needs and concerns to team members. The project architect must also write reports to keep the client informed about the status of the project.
Qualifications:
Professional degree from an accredited program required, Masters preferred. Architectural professional licensure LEED credentialed preferred Revit Knowledge Strong communication skills, both verbal and written
RBB Profile
Established in 1952, RBB ARCHITECTS INC has been a leader in the programming, planning and design of institutional facilities for over 65 years. RBB designs an average of over $200 million in construction annually. The firm has successfully completed over 10,000 projects in healthcare, education, research, and various public facilities.
Location:
Los Angeles, CA
Contact:
sbotero@rbbinc.com